Biofuel Production Applications for Our Pumps
Bio-fuel production is a growing industry responding to the demand for alternative energy. Magnetic drive pumps are essential in the production process, providing the energy within the pipeline to drive production. It is important to select the correct pump for your facility's needs. March Pump can provide the pumps you need for your unique environment.
March mag drive pumps are designed and built for optimum application in biofuel production. Our pumps are perfect for chemical recirculation and chemical transfer. March's TE-6T-MD is capable of generating a maximum flow of 38 gallons per minute at 10 feet and has a maximum head of 49 feet. The maximum internal pressure this March pump can tolerate is 50psi, and it can withstand liquid temperatures up to 190 Fahrenheit, depending on the chemical.
Discover more about our mag drive pumps for bio-fuel production below: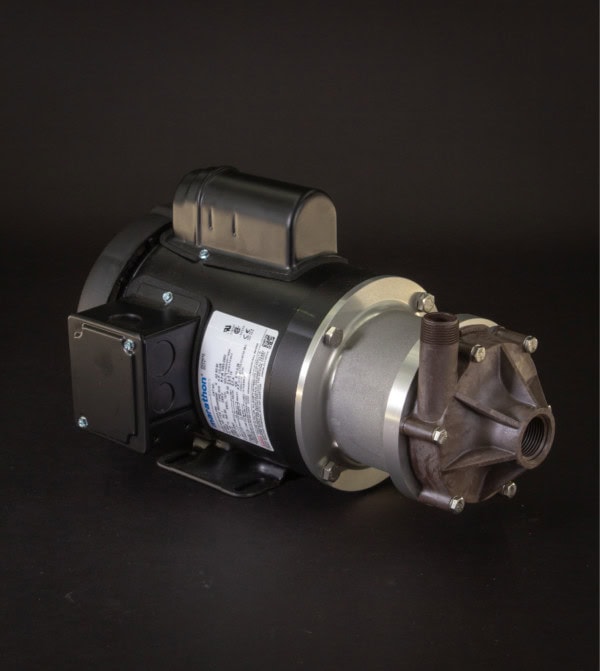 | Unit System | 60Hz | 50Hz |
| --- | --- | --- |
| Max Flow | 38 GPM | 113.5 LPM |
| Max Head | 49 FT | 11 M |
Electrical/Air:
1Ph 115/208/230V 60Hz & 115/230V 50Hz or 3Ph 208/230/460V 60Hz & 230/460V 50Hz, or 3Ph 575V 60Hz
Material:
Polypropylene (Impeller), Ryton (Front Housing, Rear Housing), Viton (O-Ring), Ceramic (Shaft, Thrust Washers), Ryton/Teflon/Carbon (Bushing)
| Unit System | 60Hz | 50Hz |
| --- | --- | --- |
| Max Flow | 14 GPM | 50 LPM |
| Max Head | 21.5 FT | 4.7 M |
Electrical/Air:
115V 50/60Hz or 230V 50/60Hz
Material:
Polypropylene (Front and Rear Housing, Impeller), Ceramic (Shaft, Thrust Washers), Viton (O-Ring)